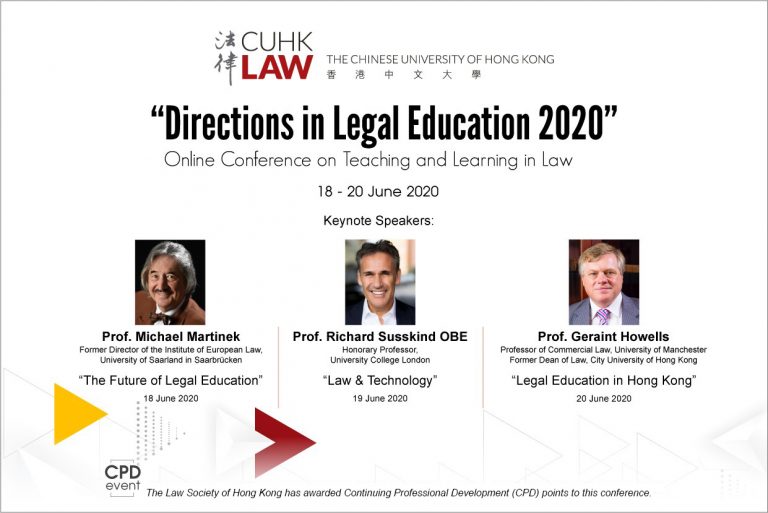 The legal industry is in the midst of a major disruption, students starting law school these days will graduate into an industry that is
very different from the one of generations past. In the age of globalization, digital transformation and emergence of interdisciplinary professions, law schools need to keep pace with the new ways of practicing law and develop curriculum that help students succeed in the modern era, in order to attract the best and the brightest.
This conference will serve as a hub to discuss and reflect on our work as law teachers in the digital era, the implications of technological transformation in the legal profession, how to foster new and innovative pedagogical legal education programmes to embrace the shifting legal education landscape that provide the best possible learning experience to students to help them achieve career success.
We are bringing together educators from law schools across the globe alongside practitioners, students and other interested stakeholders to share their experience and discuss common challenges and best practices in the field of legal education. The conference will be a great opportunity to hear how others are meeting these challenges and thriving as legal educators. Together we will engage in lively, candid debate and explore some of the most pressing issues currently facing us.                 
Building on the successful conferences in 2016 and 2018, we hope this third conference will not only be a space for academic discussion but also give participants the chance to meet friends and colleagues from around the world and share your stories, inspirations and ideas.                 
All are welcome and the Conference is free to attend therefore early registration is encouraged.
The Hong Kong Law Society has awarded Continuing Professional Development (CPD) points of this event as follows: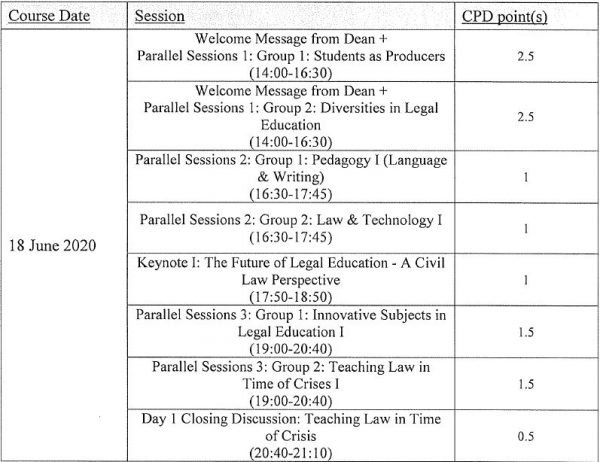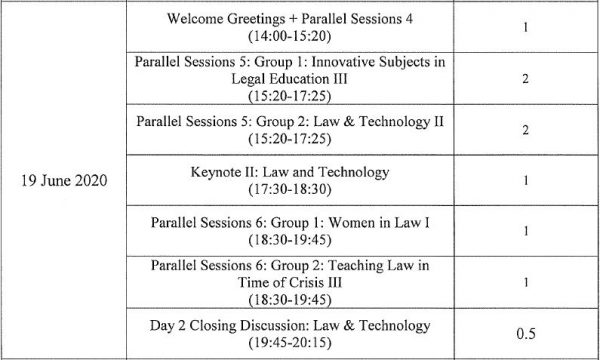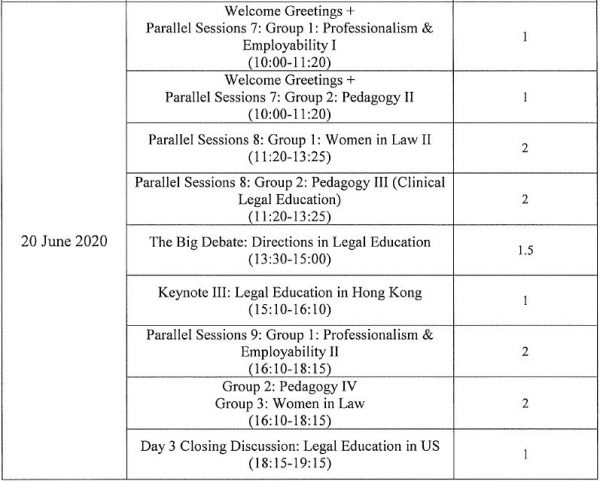 The Organizing Committee
Faculty of Law
The Chinese University of Hong Kong